Incorrectly fitted shoes can cause a range of foot health issues now and in the future. Make sure your child gets the perfect fit with our at home and in store fitting services.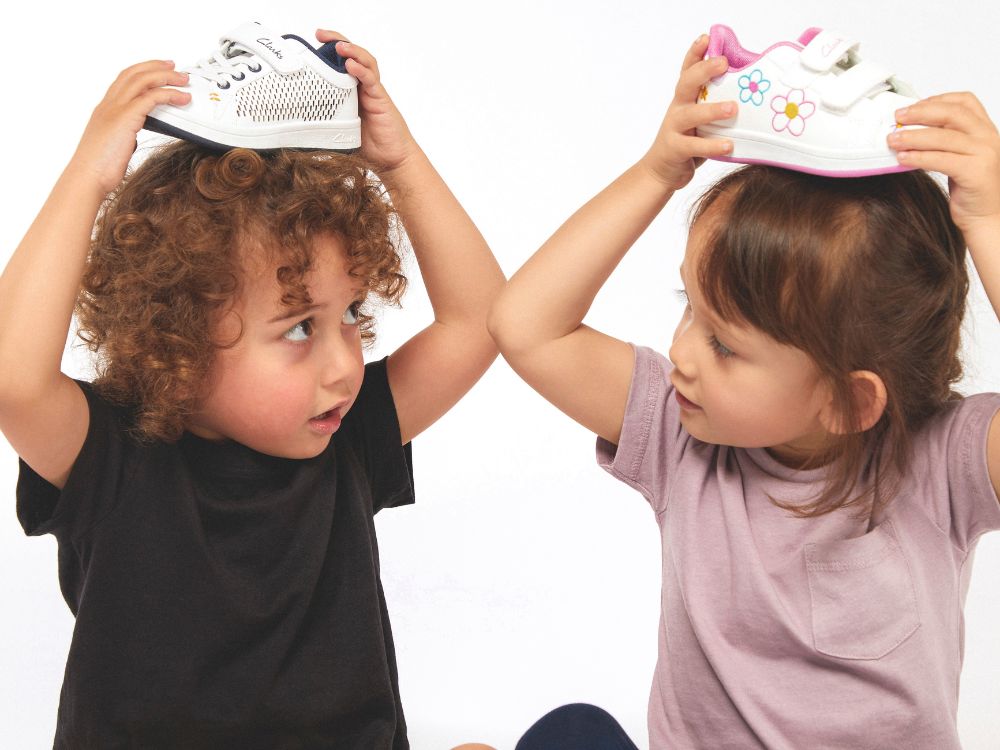 FREE INSTORE FITTINGS
Unsure about which School Shoe best suits your child? Looking for a sneaker that will keep up with your child's activity levels? Or perhaps your child has some additional needs that need to be taken into consideration? No matter the question or dilemma, the Clarks Team are here to help!
To secure an in store fitting at your nearest Clarks Retail store, simply select your closest store and get in touch via the phone or email address listed.
Can't get to a store? Check out our below step-by-step guide on how to measure and fit your child shoes today!
FIND YOUR NEAREST STORE
4 STEPS TO THE PERFECT FIT
Measure the foot

To buy a fit gauge, select the size you need. Clarks Fit Gauges help you to measure your child's feet accurately at home. Don't want to invest in a gauge? You can download our Fitting Guide below.

Calculate Shoe Size

Once you have measured your child's feet, you can match their measurements to a shoe size in either UK, US or EU sizing. to retrieve their shoe size. You can then order their new Clarks shoes online or instore!

Start Shopping

Our range of children's shoe styles come in whole and half sizes to ensure they have the best possible fit. We also lead the market in multiple width options to further ensure your kids feet are in good hands at Clarks!

Fit Check

Once you receive your child's shoes, it's important to check they fit correctly. Our quick and easy video guide will help you do this, allowing your child to jump straight into their next everyday adventure in unbeatable comfort.
SHOP FOOT GAUGE
Regular price

$14.95

Sale price

$14.95

Unit price

per